Product
310D1 Suitable for Single-Piece Rigid Cards Automatic Labeling and High-Tech Industry Application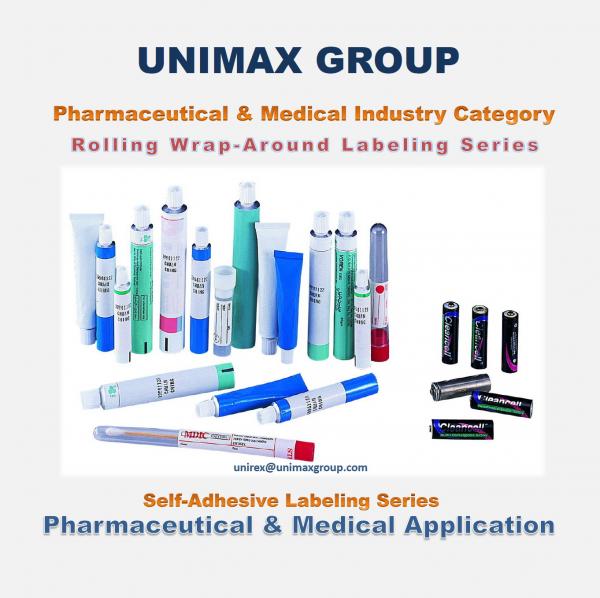 Product ID: High-Tech Application Labeling Series (134)
■ Application
• Suitable for Single-Piece Rigid Cards Automatic Labeling.
• Suitable High-Tech Industry Application.
• Product Example: Single-Piece Card Labeling.
• Substances Transfer Feeding Automatically.
• Substances Automatic Jacking Continuously.
• Can Connect with Front / Down Maufacturing Process
• Can be Integrated Control with Various Automatic Feeding System.

Specifications:
♦ Machine Specification:
- Whole machine structure made by stainless steel parts and 6061 T6 aluminum alloy with anadizing treatment, rust free.
- Excellent label dispensing device make label come out orderly.

♦ Machine Operation:
- Labeling Precision: ± 0.3 ~ 0.5 MM.
- Machine Speed: Approx. 45 M /Min.
- Operation Speed: Approx. 12 M/Min.
- Labeling Capacity: Approx. 20 PCS/Min.
- Label Size: Max. 90 x 60 MM.
Features:
♦ Control System:
• Single-Axis Servo Motor Control Precision Labeling System.
• HMI Operation Control System:
Inter-Faced Colorful Touch Screen Monitor.
• PLC: "MITSUBISHI" Programmable Logic Control System.

* The brand names of products shown in the catalogue are the reference application to our manufacturing equipment only.