Product
Fully Automatic Tissue Paper Napkin / Serviette Soft Pack Over-wrapping Machine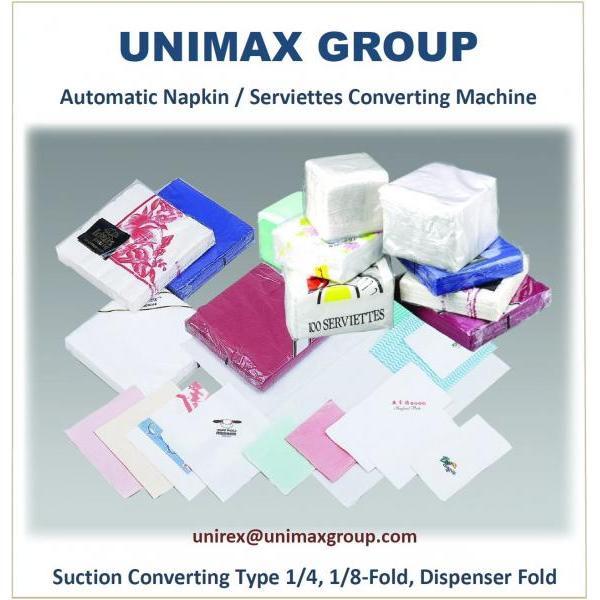 Product ID: Tissue Paper Packing UC-628-DN Series (08)
Fully Automatic Tissue Paper Napkin / Serviette, Soft Pack Overwrapping Machine

• Plastic overwrapping type of packing.
• Plastic film double-side folded seal packing type.
• Also called Soft Pack or Nylon Pack type.
Specifications:
Special designed wrapping by plastic film for: Paper napkin / Serviette
Double-side seal type wrapping for square or rectangular shape products
Double-side seal with side-line sealing
Inter-faced touch screen monitor (HMI)
Programmable logic control system (PLC)
Servo motor control system
Designed / Operation Speed: Approx. 60 / 40~60 Bags / Min (CPP)
Wrapping Film Material: PP, CPP, PE
Features:
With wrapping film adjustment system
With wrapping film automatic feeding system
With automatic napkin/serviette feeding system
Designed strong frame and machine structure
Multi-cam mechanism forming system
Electric heater / Beltsealing type
Width of wrapping adjustment within the related range of machine specification
Can be arranged to be integrated control type of production line by automatic feeding / accumulating conveyors, automatic accumulating conveyor and feeding machine to be automatic wrapping application.
* The products of sample shown in photograph are for wrapping application reference only.