Product
Fully Automatic Facial Tissue Paper/Hand Towel Soft Pack Overwrapping Machine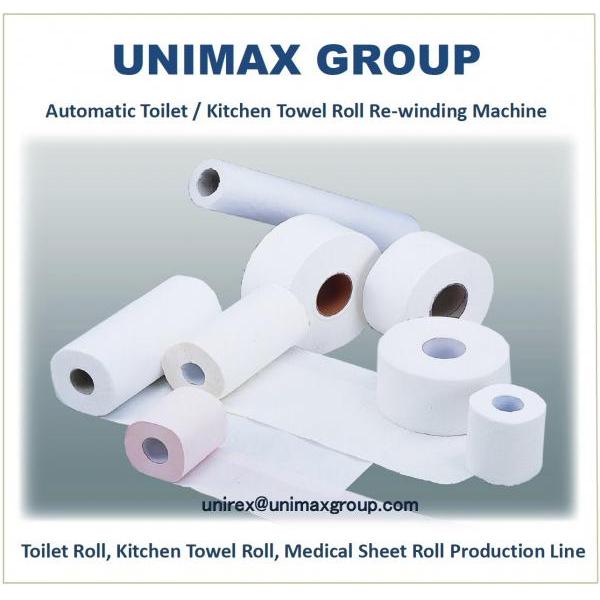 Product ID: Tissue Paper Packing UC-628-DF Series (10)
Fully Automatic Soft Pack Overwrapping Machine
For: Facial Tissue Paper / Hand Towel

• Soft pack overwrapping type.
• Plastic film double-side folded seal type.
• Soft pack packing type.
• Also called Nylon Pack type.
Specifications:
• Special for Soft Pack Inter-fold Facial Tissue / Hand towel
• Can be integrated control with whole production line.
• High accuracy mechanical cam system
• Inter-faced touch screen monitor control (HMI)
• Programmable Logic Control (PLC)
• Servo motor control system
• Designed / Operation speed:
Approx. 80 / 40~60 packs / min (CPP)
Depend on character of tissue material / wrapping film and
converted situation.
• Wrapping Film: PP, CPP, PE.
• Sealing: By electric heater and belt heater


• Optional extra automatic feeding system can be selected:

The production line can be arranged integrated control to be connect with converting machine, feeding & accumulating conveyor, cutting machine and feeding system for fully automatic wrapping operation
Features:
• Strong Iron frame structure
• Accurate Multi-cam mechanism forming system
• Wrapping film adjustable system
• Wrapping film automatic feeding system
• Automatic facial tissue / hand towel feeding system
* The products of sample shown in photograph are for wrapping application reference only.
Order Information:
Minimum Order: Negotiable
Branded Product