Product
Fully Automatic Preformed Bag Packing Machine for Toilet / Kitchen Towel Rolls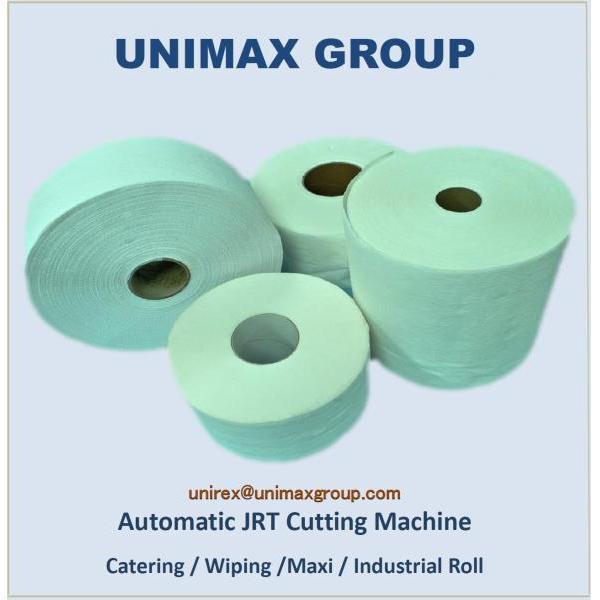 Product ID: Tissue Paper Packing UC-830-MB Series (15)
Fully Automatic Plastic Preformed Bag Packing Machine
- For unwrapped or wrapped toilet/kitchen towel rolls

• Tissue rolls lay-down configuration array type to be selected
• Tissue rolls errected configuration array type to be selected
• Standard type for rolls of 2-Row
• Standard model for 1-layer type of arrayed configuration
■ OPTIONAL:
• Multi-line rolls arraying type by distributor to be optional
• 2-layer arrayed configuration with up/down system to be optional

♦ Front-process can be arranged by alignment system
- For automatic feeding
♦ The production line can be arranged integrated feeding
- From toilet/kitchen towel roll machine by distributor
♦ Different configuration might need different spec. of machine
Specifications:
Fully automatic pre-formed bag packing:
For toilet/kitchen overwrapped or unwrapped toilet/kitchen rolls.
Plastic pre-formed bag packing.
High accuracy mechanical cam system
Programmable logic control (PLC)
Inter-faced touch screen monitor operation (HMI)
Features:
■ FUNCTIONS:
• High possibility wrapping arrangement
• Wrapping bag film material: HDPE (Preformed Bag)
• Automatic wrapping film cutting trimming system
• Products conveyed by pusher arms
• Products to be pushed into opened bag automatically
• The bag is opened automatically
• Packed bag sealed automatically
■ POSSIBLE CONFIGURATION:
• Rolls lay-down type
• Rolls errected type
• Rolls 1-layer configuration type
• Rolls 2-layer configuration type

♦ Detailed & final configuration arrangement to be discussed.
* The products of sample shown in photograph are for wrapping application reference only.
See more complete detail
Order Information:
Minimum Order: Negotiable
Branded Product